Green Party calls for nationwide Car Free Days
21 September 2018
The Green Party will call on the Government to launch nationwide annual Car Free Days to mark the global event tomorrow (Saturday 22 September).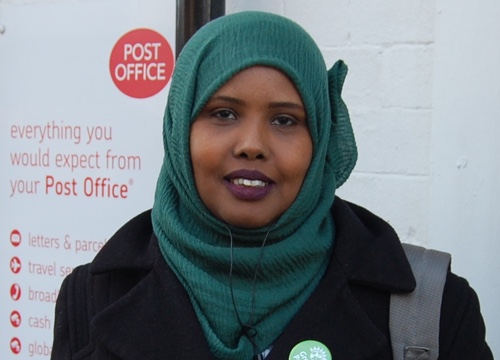 The Green Party will mark Car Free Day tomorrow with a series of events across the country, including a Play Street on Nether Edge Road in Sheffield cordoned off from traffic so families can enjoy the space free from the noise, pollution and danger of cars.
Caroline Russell, Green transport spokesperson, will urge Ministers to follow the lead of cities like Paris and Brussels already holding Car Free Days and launch the initiative in city centres across Britain.
Paris held its third city-wide Car Free Day on the September 16 this year, and Brussels has been holding Car Free Days for years. Both capitals are calling on the rest of Europe to do the same.
The Green Party has also called on the Government to increase spending on walking and cycling to £30 per person per year, from the current spend of £6.50.
The events across the country tomorrow are designed to show the benefits of moving towards a transport system that prioritises walking and cycling, reclaiming cities for people and tackling air pollution at the same time.
Kaltum Rivers, Green councillor in Sheffield who will be at the event, said: "The Play Street will give local families the chance to get together and have fun, to chat in peace to their neighbours, without the fear of danger from cars and their noise and pollution.
"The Play Street will also highlight the need to reshape our transport system and design cities for people, not just for cars."
Caroline Russell, Green Party transport spokesperson and London Assembly member, said:
"Car Free Days are just one way we can show that our cities can be places to live, work and play free from the threat of road danger, congestion and pollution. With 40,000 lives cut short every year by toxic fumes the Government has a duty to explore new ways to meet everyone's right to breath clean air.
"It's time we followed the lead of cities like Paris and Brussels who are reimagining cities to tackle air pollution and enable walking and cycling."
Yorkshire and Humber Green Party RSS Feed