Green Mayoral candidate has accused chancellor of "putting his party first" as his affluent Richmond constituency is given priority in new fund before Kirklees and Calderdale.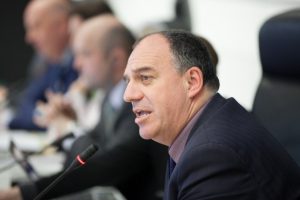 Rishi Sunak has been accused of "putting his party first" after the council in his own affluent constituency was given top priority in the allocation of a new £4.8bn 'Levelling Up Fund' – ahead of Kirklees and Calderdale.
Councillor Andrew Cooper, the Green Party's candidate in this year's West Yorkshire Mayoral election has said,
"This is the latest in a long list of instances where this government has acted in the interest of its donors and supporters rather than the country as a whole.
"Richmondshire is in the top 25% most wealthy parts of the country so I am absolutely baffled by the logic in prioritising it ahead of Kirklees and Calderdale. Our councils have seen a substantial decrease in budgets over the last ten years and could easily be described as places in most need of 'leveling up'.
"This is a really staggering conflict of interest how the Chancellor is so blatantly putting his own constituency ahead of areas that need investment much more."
The other three council's in West Yorkshire - Leeds, Bradford and Wakefield - were also ranked in the top priority category with Richmondshire District Council.
Other affluent councils in North Yorkshire such as York, Harrogate, Craven and Hambledon were placed in the lowest priority category.